Back to news listing
Looking back, the best thing I did was ask for help.
Discovery Latest
10 October 2019
My name is Lorna Mitchell and I am a Locality Manager at The Willows and Orchard Bungalow in Taunton. I am a Mental Health First Aider and have been asked to tell you about the network and why I decided to get involved.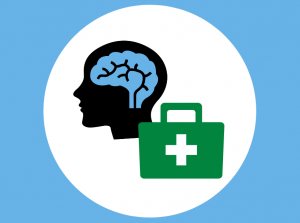 I jumped at the opportunity to become a Mental Health First Aider, after having friends, family and previous colleagues who have struggled with mental health illness but also having my own experience of poor mental health in the past.
I always thought that mental health was never going to be something I'd experience and when it struck I was happy progressing in my career, I was getting married, had amazing friends and family and had just bought a lovely new house….. then BAM! It got me.
I'm really aware that there's still a stigma surrounding mental health conditions and people can feel scared about disclosing how they are feeling. That's how I felt – I didn't want to tell anyone for the fear of what they may think and just continued to pile on the work load, set myself unachievable expectations and hid. But, of course, the pressure of anxiety got the better of me until I got help.
Looking back, the best thing I did was ask for help. My manager was understanding, listened without judgement – she 'got' it. She didn't think what I feared she might and didn't think any less of me. But because I'd told her, she was able to signpost me to further support and encourage me to get better. It was a massive relief.
Now I know, nobody should be ashamed of suffering with their mental health – after all 1 in 4 of us will suffer at some point in our lives. So it's actually quite common – we ALL have mental health after all.
Mental health is something that needs to be talked about. We all need to work together to remove the stigma and we can do this by listening – even if it just means having a coffee and a cake together – a problem shared is a problem halved.
If you are suffering at present and would like to have some support from our team of Mental Health First aiders, their contact details can be found on the intranet by following this link https://dimensionsuklimited.sharepoint.com/sites/intranet/discovery/SitePages/mentalhealth.aspx
Don't forget that as Discovery colleagues you also have access to our confidential EAP service which you can contact by calling 0800 030 5182